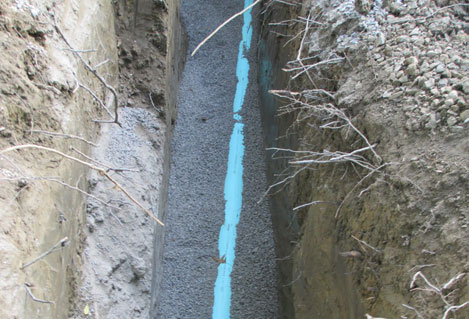 Call Reliable Basement and Drain in any plumbing emergency! When a commercial plumbing problem interrupts your business, or a clog or leak is damaging your property, you need the problem diagnosed and fixed—fast. If a drainage problem has your business temporarily closed down, slowed down, or is negatively impacting customer service and worker productivity, call on Reliable Basement and Drain
Diagnosis and Checkups: If you think your commercial plumbing system has a plumbing issue, the place to start is with a diagnostic visit from Reliable Basement and Drain. A plumbing camera inspection can pinpoint the source of the issue with minimal interruption to your business or customers.
Installations and Upgrades: The fixtures in your commercial bathrooms get constant use by people who aren't too worried about keeping them in good condition. A new toilet or sink installation is inevitable from time to time, and Reliable Basement and Drain is ready to get you back up and running as soon as possible.
System Maintenance and Cleaning: Just like regular lawn care or pest control, having a plumbing maintenance plan in place will help keep your costs down over the long term. Professional drain cleaning systems will maintain the overall health of your commercial plumbing.
Emergency Plumbing Repairs: It's an unfortunate fact of business life that emergencies can occur–and plumbing emergencies, especially those that put your washrooms out of order—are among the worst. When your company bathrooms are out of commission, your business is stalled. Even if you have other washrooms on the property, potential damage from toilet flooding, a huge water bill, health department issues and unpleasant odours are a detriment to your business.Clogs
Many people use your business's plumbing system in one way or another all day long. Proper maintenance can prevent clogs that will ultimately cost you time, money, and potentially happy customers. Clogged drain lines, clogged floor drains, and clogged grease traps are among the most common plumbing issues commercial properties deal with.
Leaking Faucets and Toilets: Once your leaking toilet and faucet emergency has been handled and all repairs are made, a Reliable Basement and Drain technician may be able to recommend upgrades or a simple retrofit to your washroom equipment. This can help prevent a future toilet leak or faucet malfunction.
Consider a plumbing maintenance contract so that Reliable Basement and Drain can help you avoid any future toilet or bathroom faucet problems.
If you notice one clogged toilet or bathroom sink, there may be others with impending problems. Call Reliable Basement and Drain immediately.
If you notice a sink or toilet draining slowly, don't let the situation continue. Small leaks or slow-running faucets and fixtures can easily turn into major property damage–or plumbing emergencies. Contact Reliable Basement and Drain right away.
If you hear unusual toilet noises or a faucet squeals and squeaks, don't wait. You may have a toilet blockage or pipe damage in the making. Contact Reliable Basement and Drain immediately.
In emergency situations Reliable Basement and Drain is always ready to help. Put us on speed-dial. Call us anytime 24/7. Reliable Basement and Drain is Ready
Reliable Basement and Drain will analyze your plumbing issue and quickly restore your plumbing and drainage system to proper function. We'll get your business back on track—in record time.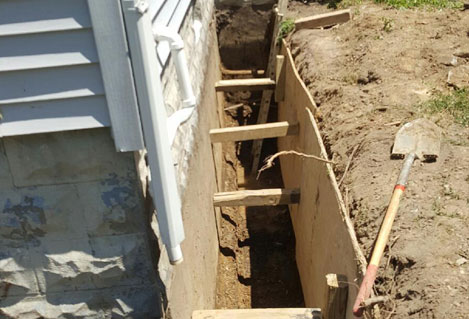 Our expert plumbing technicians are fully trained and equipped to examine your situation, locate the cause of your plumbing leak, drain blockage or more complex plumbing issue–and stop the problem at its source.
Reliable Basement and Drain uses the latest diagnostic and repair equipment (like video plumbing inspection and drain cleaning) to ensure efficiency, accuracy and superior commercial plumbing services.
Our plumbing professionals are "people" people–skilled in customer communication and dedicated to the highest level of service. We'll clearly explain the problem and needed repairs, answer your questions and provide costs up front. We work fast and we clean up after our work is done!
Hear From Our Wowed Customers
Reliable Basement and Drain, a Veteran owned and operated company since 1999, has completed over 100,000 projects in Northeast Ohio. We service Lorain, OH, as well as Cleveland, North Royalton, North Olmsted, Elyria, Amherst, Vermilion, Westlake, Port Clinton, Sandusky, Huron, and the surrounding areas with Basement Waterproofing, Foundation Repair, Drain Cleaning, Plumbing, and Water Heaters. We are a One Stop Shop for all your plumbing and basement waterproofing needs. We do not hire sub-contractors, and our technicians are vetted and certified professionals. Contact us today to schedule your service or a free estimate.